So you want to put in a pool! That's great! But where do you start? At Nepean General Contractors (NGC) we will guide you through the process. We can help with:
We are here to make sure your summer can be fully enjoyed in your new pool.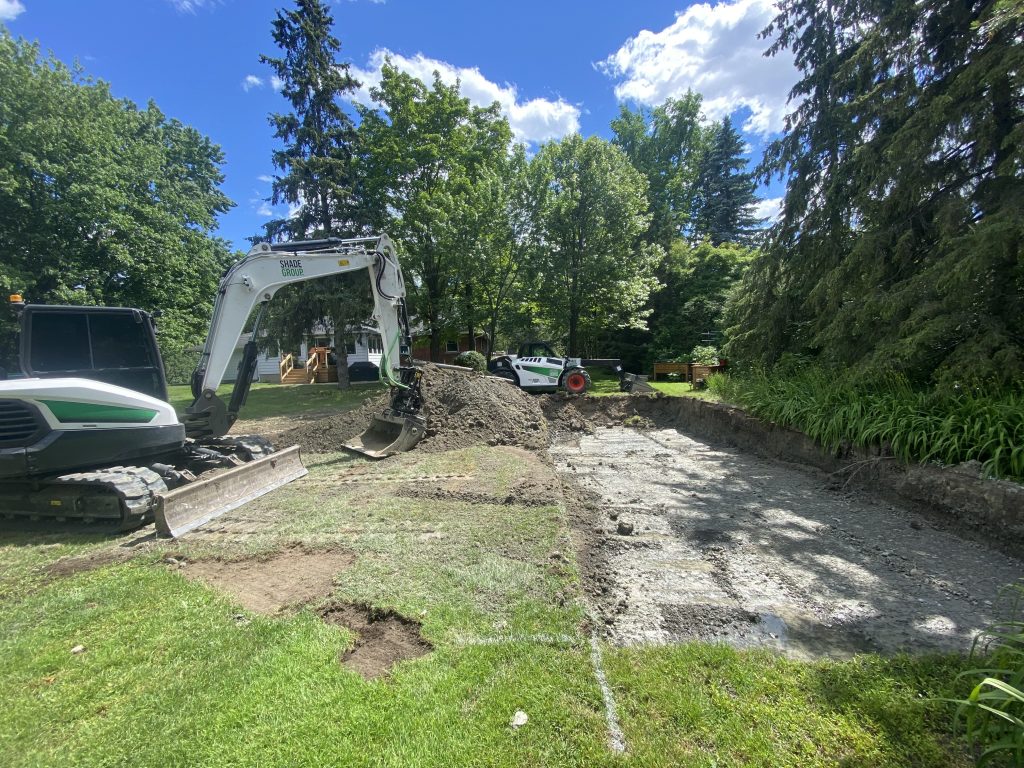 So you know you want a pool – but you haven't answered all the questions yet:
Where will it go?
What size of pool?
In ground or above ground?
Do you care if it's incorporated into your overall landscape plan?
There are many things to consider when you decide to install a pool. Placement is one of the crucial considerations. We at NGC will guide you through determining the optimal placement of your new swimming pool, with consideration for any future landscaping design needs you might have. Planning ahead is crucial to ensuring that you don't need to redesign (or rebuild) in the future. It's easier (and cheaper) to plan ahead and make changes on paper, than redo costly in field decisions. Planning ahead can save you thousands in the long run.
Site Considerations
When deciding where you want to install your pool, you will need to consider a number of different factors. Property lines are one; but what about soil conditions? Many areas in the Ottawa Valley are subject to shallow bedrock (e.g., Almonte, Carleton Place, Beckwith, Ashton) – and if your property is on shallow bedrock – installing an in-ground swimming pool may cost you much more than you anticipated. Our experienced professionals will work with you to develop a design that suits your site constraints, as well as your budget.
Design
Once some of the design constraints have been identified, we will work with you to develop an overall design. This design will then be submitted to the local municipality for a permit (if applicable). Note that we have the professional experience to offer up a full long term landscape design for your property through our sister company, Alan's Landscaping Heather's Gardens. We can make the swimming pool a true landscape feature of your property. This additional consideration can make your space a truly beautiful place to enjoy. Staged construction can be incorporated into the design; allowing you to work towards building out the full landscape design over many years (if so desired).
Site Works
Once the design is finalized and the applicable permits have been acquired, the big work can begin. NGC specializes in accurate excavation works. While many excavation works do not require very particular accuracies, pool installation does. Our company is equipped with the experienced staff and equipment to ensure that the excavation work is done as precisely as necessary; thereby ensuring the longevity of your new landscape and recreation feature. Once the excavation work is complete, you are only steps from having the new water feature installed in your yard, for you and your family to enjoy for years to come.
If you are looking to install a pool, don't wait – contact our experienced staff today to see how we can make your yard somewhere to enjoy!