Septic System Installation & Replacement
New and Replacement Septic Design and Installation in Ottawa and Surrounding Areas
If you are looking to build in rural Ottawa or one of the surrounding municipalities, chances are you won't be able to hook up to a municipal sewage system. When municipal services aren't readily available, the traditional solution is to install a septic system. Nepean General Contractors is a licensed designer and installer of septic systems in Ontario. We have an inhouse design team that specializes in the unique needs of rural properties. Whether you're looking to install a new septic as part of a new construction project – or you need to replace a failed system, our team of experiences professionals can help. 
Septic System Regulation
Septic systems in Ontario are regulated by the Ontario Building Code and require approval as part of a Building Permit Application process for new construction. Replacement of existing systems follows a similar approval process to new construction. In Ottawa, residential septic systems under 10,000 L/day are generally reviewed and approved by the Rideau Valley Conservation Authority. Outside the City it may vary; in some cases they are approved by the local Health Unit. If you're not sure who your approval agency is for your septic system – it's best to reach out to your local municipality for guidance. 
Septic System Basics
The most common type of septic system installed in Ontario is called a conventional septic system and consists of a septic tank and a leaching bed. The septic tank is generally a concrete, water-tight tank that accepts all sewage runoff from your house (including toilets, sinks, washing machine water, shower water, etc.). The tank takes care of the larger solids before the rest of the wastewater flows into the leaching bed. The leaching bed consists of a number of pipes surrounding by clean gravel – where the wastewater percolates into the underlying soils where the wastewater is treated. 
To learn more about the functionality of a septic system – check out these Septic System Basics from the Ontario Wastewater Centre. 
Septic System Design
Septic system design in Ontario is to be done by a licensed and trained individual. We at NGC have a team of designers ready to take on your project. The system is designed based on the requirements outlined in the Ontario Building Code. In general, the design of a septic system is a function of the capacity of the soils on site; and the amount of sewage that is expected to be generated by the proposed build. Design flows for sewage are calculated based on square footage and the number of fixtures in a house (e.g., toilets, sinks, showers, washing machines, etc. – anything that will generate sewage).  Depending on your site constraints, a conventional septic system may or may not be the best choice for your site. There are many other available systems to choose from, and our experienced designers can help determine the most appropriate system for your site. 
Septic System Replacement
Just like most things in life – septic systems have a lifespan. With regular maintenance, a system may last 30-40 hours, however the lifespan of a typical system is closer to 20 years. Over time, a leaching bed can naturally become clogged. Septic tanks are also not built to last infinitly and pipes degrade over time. Just like replacing your roof is part of home maintenance, replacement of your septic is also part of regular home ownership. If your septic system has reached the end of its intended lifespan and you need to replace it, contact us today to see how we can be of service.
If you're building a new home – you may also need a Grading and Drainage Plan to support your Building Permit application! We can help with that too – and the septic design and grading often go hand-in-hand!
Why Choose Nepean General Contractors for your New or Replacement Septic Design and Installation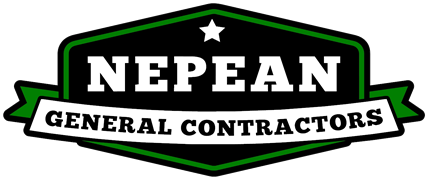 Here at Nepean General Contractors we strive to set ourselves from the competition with our outstanding communication. With over 40 years of combined experience, our team is comprised of professional services as well as construction services. We believe in the importance of pre-planning for projects; and a new septic is not exception. Are you hoping to install a pool down the road? Or maybe a large patio or deck? These are things to consider when you're installing a septic system; as the installation today could restrict your options for landscaping down the road. Our experienced staff know what questions to ask and can guide you towards determining the best location for your septic system so it can serve its function without impacting your future dream landscape. 
When you choose Nepean General Contractors for your septic installation project you're partnering with a small team of local craftsmen. We are a small outfit but we like it that way because it keeps the quality of our workmanship in a category other contractors can't touch. You can count on your project being completed on time, on budget and with a level of workmanship and attention to detail you won't find with other contractors.
With direct owner involvement on all projects, we have the peace of mind knowing that we live by the "do it once and do it right" philosophy.
Our business has continued to grow through word-of-mouth from our many happy customers who refer us to friends and family. It's through our continued commitment to quality and customer satisfaction that we can continue doing what we do best!
If you'd like an estimate for your septic project please give us a call (613) 894-8683 or fill out our "Request Your Estimate" form and we'll get back to you. We respond to all digital inquiries within 1-2 business days, so if you haven't heard from us – check your spam folder!