Excavation Ottawa and Nepean ON
Excavating and Skid-Steer Services Nepean and Ottawa
For all your excavation and landscaping needs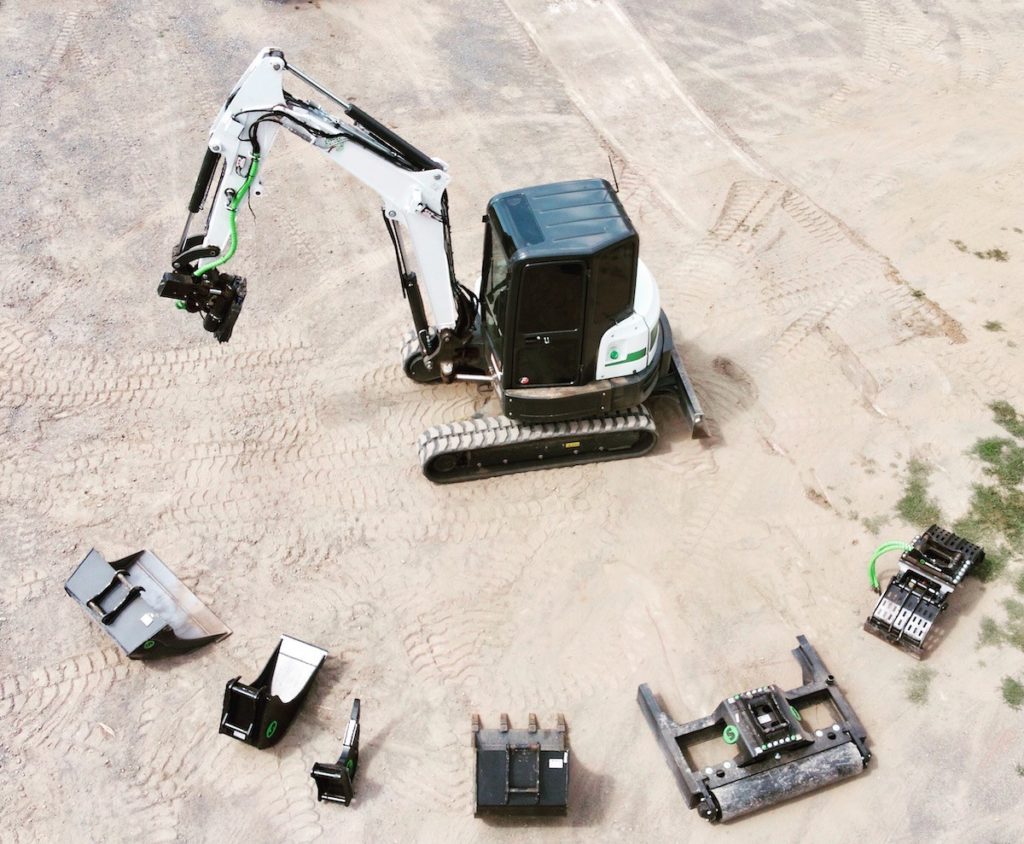 There are many landscaping related projects that are just too much for shovels and wheelbarrows. These projects are best suited by bringing in heavy equipment. Excavators and skid steers are two of the most versatile work-horses available to a residential contractor or landscaper and they can make short work of most earth moving endeavours.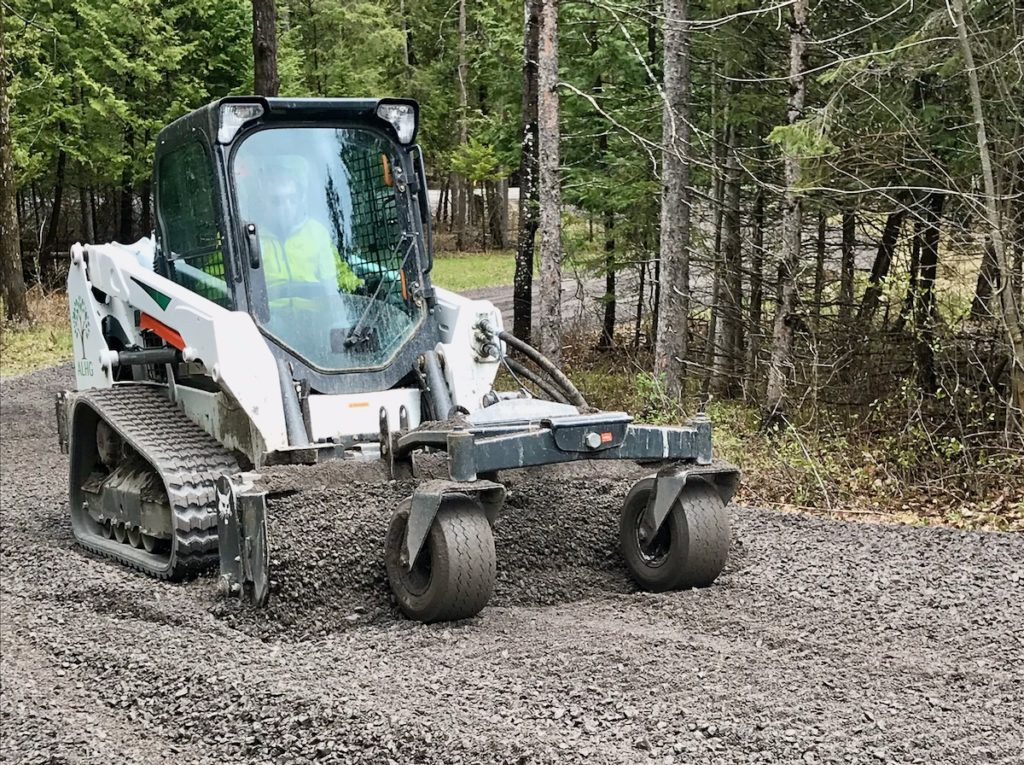 We have a number of different pieces of equipment in our fleet which allows us to efficiently move large volumes of materials.
Our smallest excavator can fit through a 6'6" opening, dig up to 11.5ft and comes equipped with a tilt-rotator with a variety of attachments. We have narrow buckets, tooth buckets, grading buckets, grading beam, a grapple, and even a ripper. This variety of attachments allows us to take on almost any project needing heavy machinery.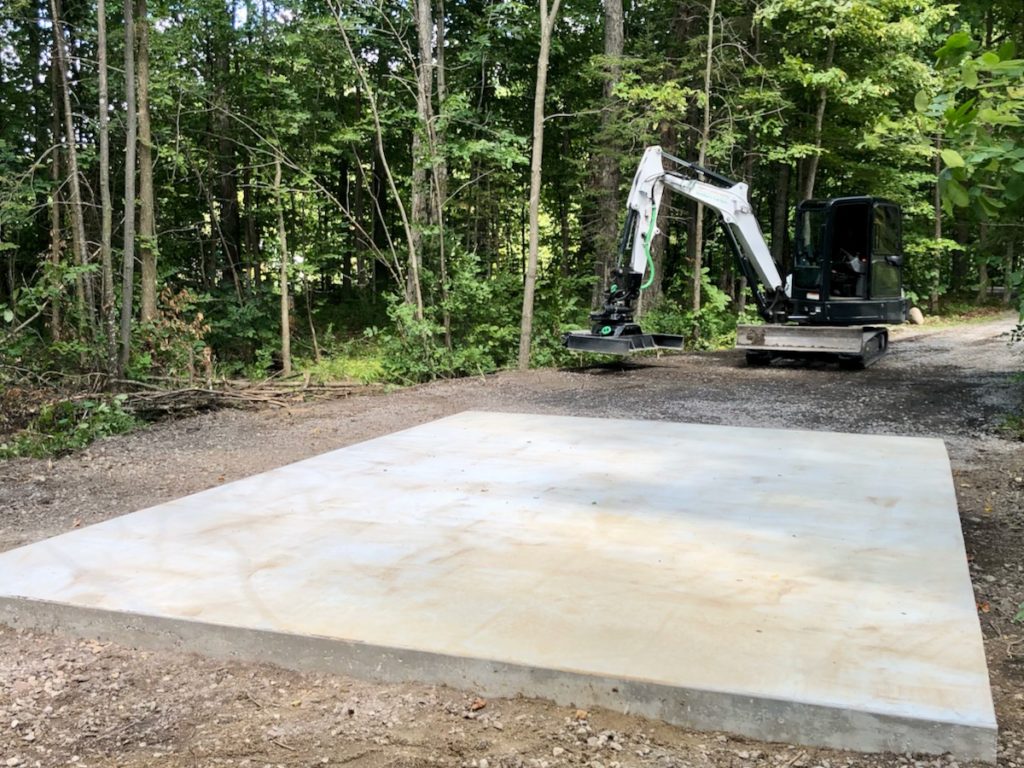 Our full size track skid steer can fit through a 78" opening, and lift up to 9'6" high. It is an excellent machine for moving large volumes of materials quickly. It is well suited to grading, lawn renovations, gravel driveway projects, and other projects where large quantities of material will need to be moved. This machine can be equipped with attachments - from various sized buckets, pallet forks, harley rake or even augers with 9-36" bits.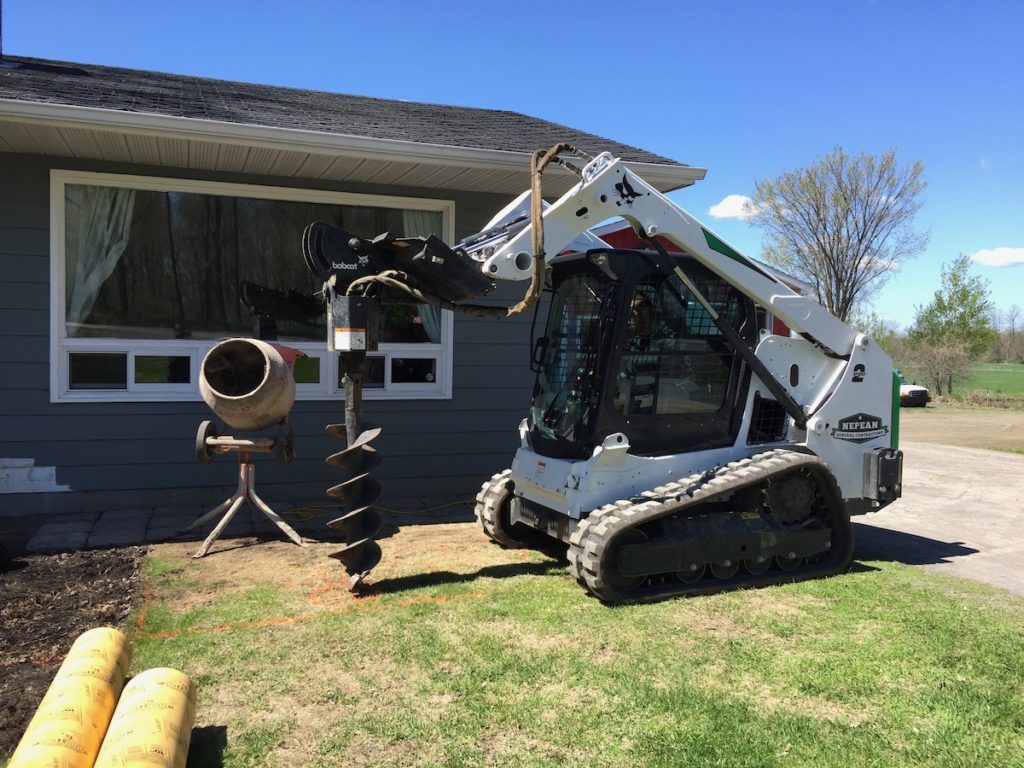 Nepean General Contractors is a full service landscaping and excavation contractor based out of Nepean, ON.  We specialize in providing landscaping and excavation services for residential and light commercial projects.
If you have a landscaping or excavation project that would be a good fit for our equipment let us know!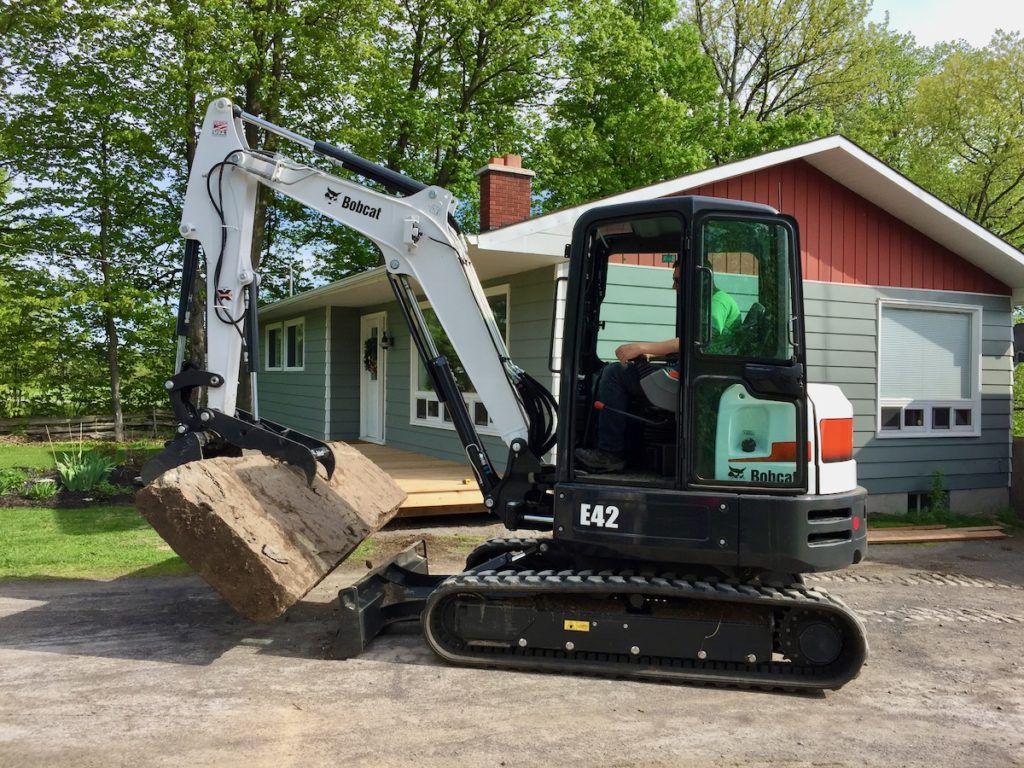 Excavating and Skid-Steer Services in Nepean and Ottawa
Trench for drainage tiles;
Property grading for new lawns and gardens;
Retaining wall removal and disposal.
Why Choose Nepean General Contractors for Your Excavation Project?

When you choose Nepean General Contractors for your excavation project you're partnering with a small team of local craftsmen. We are a small outfit but we like it that way because it keeps the quality of our workmanship in a category other contractors can't touch. You can count on your project being completed on time, on budget and with a level of workmanship and attention to detail you won't find with other excavation contractors.
With direct owner involvement on all projects, we have the peace of mind knowing that we live by the "do it once and do it right" philosophy.
Our business has continued to grow through word-of-mouth from our many happy customers who refer us to friends and family. It's through our continued commitment to quality and customer satisfaction that we can continue doing what we do best!
If you'd like an estimate for your excavation construction project please give us a call (613) 894-8683 or fill out our "Request Your Estimate" form and we'll get back to you. We respond to all inquiries within 1-2 business days, so if you haven't heard from us – check your spam folder!