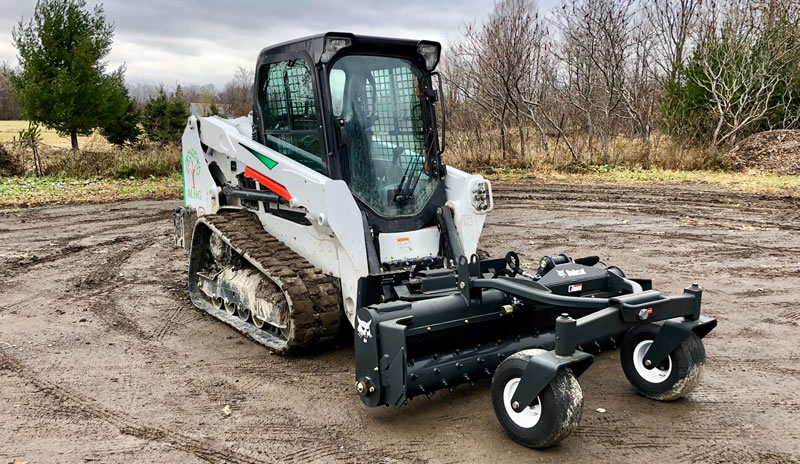 Gravel Driveway Construction & Installation
We Specialize In Installing New Gravel Driveways 
Does your new construction project call for the construction of a new driveway?  Do you want a gravel driveway installed on your rural property?  The cost of paving the driveway probably scares you!  The best alternative is usually to have a gravel driveway installed.  When properly graded and installed properly a gravel driveway will last for years and they can always be resurfaced down the road to get that like new appearance at a fraction of the original cost of construction.  There are a variety of different grades and colors of gravel available to achieve different looks.
We specialize in installing new gravel driveways for our clients.  From the initial preparation and grading to building up the base and installing and spreading the top layer of gravel we'll take care of everything.  From a winding driveway for your rural property or a small gravel frontage road, we can help.
Gravel Driveway Construction Ottawa and Nepean
New gravel driveway construction
Gravel driveway regrading
Gravel driveway resurfacing
Gravel parking pads and building pads
Driveway removals
Driveway additions or round-a-bouts
Why Choose Nepean General Contractors For Your Gravel Driveway Project?
When you choose Nepean General Contractors for your gravel driveway installation project you are partnering with a local business that has been serving the Ottawa area for many years.  You can count on your project being completed on time, within your budget and with a level of workmanship and attention to detail you won't find with other excavation contractors.
We'll maintain a safe working environment and we'll protect your property from any damage while using our machines, the end result is too meet all of your excavation goals while leaving minimal trace of our presence.  Our business has continued to grow through word-of-mouth from our many happy customers who refer us to friends and family.  It's through our continued commitment to quality and customer satisfaction that we are able to continue doing what we do best!
If you'd like to receive an estimate for the installation of a new gravel driveway please give us a call (613) 894-8683 or fill out our contact form and we'll get right back to you.