Gravel and Concrete Parking Areas in Nepean and Ottawa
Your local gravel and concrete parking area experts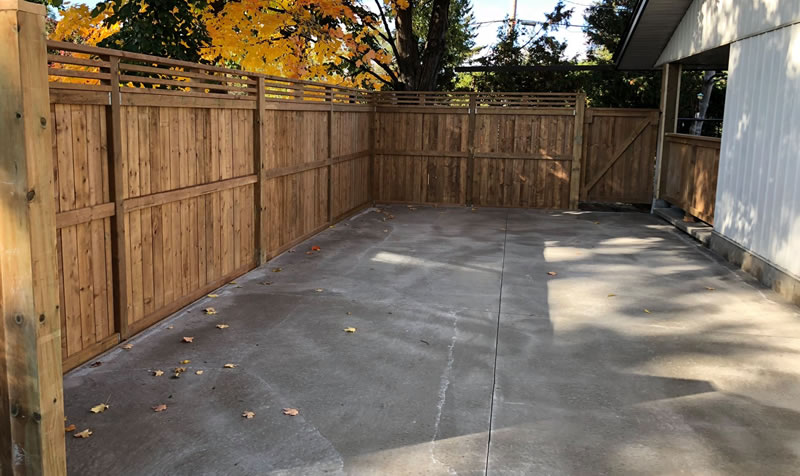 Gravel or Concrete Parking Area Installation
If you have the space then a gravel or concrete parking area can be a great addition to your property.  The area must be excavated and graded for proper drainage and then gravel can be spread and compacted to build a nice level area for your storage needs. If you want to have the parking area formed with concrete we're able to do that too!
Concrete is a great alternative to asphalt. As it can be reinforced, it's less susceptible to heaving and potholes that asphalt areas are prone for. The Ottawa area has a challenging climate for construction - from hot summer days to snow covered winters, construction projects are susceptible to fluctuations in the soil and in the air - all of which can result in problems if not built right.
Gravel parking areas are a cost effective alternative to hard surface parking areas (like asphalt or concrete). Since they can be installed with less labour and materials, they are cheaper to implement. Since they're classified as "loose top", they're less susceptible to heaving or changes in the soil the way a hard top surface would be. With minimal maintenance, a gravel parking area can offer an excellent spot to park you car, RV, trailer, or anything any between.
Nepean General Contractors is a licensed and insured excavation contractor based out of Nepean, ON.  We specialize in clearing, grading, and installing new gravel or concrete parking areas for both residential and commercial properties.  Whether you want a gravel area in front of your shop to park your toys, a concrete pad to park an RV, additional parking for your tennants, or you need a gravel parking area for your equipment, we'll be able to help!
Why Choose Nepean General Contractors for Your Gravel or Concrete Parking Pad?

When you choose Nepean General Contractors for your parking pad project you're partnering with a small team of local craftsmen. We are a small outfit but we like it that way because it keeps the quality of our workmanship in a category other contractors can't touch. You can count on your project being completed on time, on budget and with a level of workmanship and attention to detail you won't find with other excavation contractors.
With direct owner involvement on all projects, we have the peace of mind knowing that we live by the "do it once and do it right" philosophy.
Our business has continued to grow through word-of-mouth from our many happy customers who refer us to friends and family. It's through our continued commitment to quality and customer satisfaction that we can continue doing what we do best!
If you'd like an estimate for your project please give us a call (613) 894-8683 or fill out our "Request Your Estimate" form and we'll get back to you. We respond to all digital inquiries within 1-2 business days, so if you haven't heard from us – check your spam folder!