Septic Tank Replacement in Ottawa
Septic Tank Failure in Ottawa and Surrounding
Chances are, if you live in rural Ontario, you likely rely on your own private septic system to deal with your household sewage. But did you know that septic systems require on-going maintenance? And do you know how to identify when your septic system needs replacement?
One of the key componants of any septic system is the septic tank. In almost all scenarios, sewage (water from your shower, waste from your toilets, water from your washing machine, dishwasher and sinks, etc.) is all discharged to an initial septic tank. From there – sewage is directed out to a leaching bed, biofilter, or other proprietary system. As with most home related items, a septic system requires on-going maintenance. But do you know how to identify when maintenance is no longer enough? Septic systems have a finite lifespan, and while in some cases you may need a full replacement system; in other cases you may be able to get by with just replacing certain components. One of the frequently replaced components of a septic system is the septic tank.
How to Identify a Failed Septic System and/or Tank
There are a few different ways to identify a failed septic system and/or tank:
Outside your house
If your septic system has reached end of life or is in need of maintenance, you might notice the following outside of your home, where the septic system is installed:
Surface ponding of effluent;

Grass on top of the system is unusually green and/or soil overtop is soft or spongy, or

You might notice a sewage smell when you're outside of your home.
Inside your house
Inside your home, you may notice that things aren't quite right either. For example:
Your sink drains may be drainig slower than usual;

Your toilets may be backing up.
In some extreme cases, sewage may even be backing up from your system into the home!
What Causes a Failed Septic System/Tank
A septic system can fail for several reasons: 
Inadequate Design
A system may fail if it was inappropriately designed to suit the dwelling. This may include design errors such as inappropriate assessment of the soils used for infiltration; however it could also include errors in sizing if an addition or additional square footage or fixtures (i.e. bathrooms, kitchens, etc.) are added on without appropriately assessing the capacity of the system. That is to say – a system can fail if changes were made to the home that did not take into consideration the limiting capacity of the existing system.
Improper Construction
A system may also fail due to improper construction practices. Septic systems rely on bacteria which require oxygen to survive. With that, it is crucial that the system allows for oxygen to reach the leaching bed – which typically means the use of porous soils like sand. If a system is backfilled with clay – or too much soil is placed overtop of the system overtime, the overlaying material may prevent oxygen from reaching the bacteria in the leaching bed. For example, topdressing with fresh topsoil is regularly recommended to maintain a lush and healthy lawn – but too much topdressing overtop of your septic could cause an issue! Clay soils backfilled over a septic system prevent oxygen from reaching the bacteria, which then causes the formation of a slime layer and may result in surface ponding of sewage.  
Insufficient Maintenance
All septic systems require maintenance; some more than others. When in doubt about the maintenance requirements, always reach out to a licensed professional to determine what type of upkeep your particular system may need. 
Safety First!
Homeowners should never enter in a septic tank. Septic tanks can be quite large and a homeowner could be seriously injured or die from drowning or suffocation from the gasses trapped within a septic tank. If you think your septic tank is in need of maintenance or replacement, always reach out to the appropriate professional!
Why Choose Nepean General Contractors for your Septic Tank Replacement Project?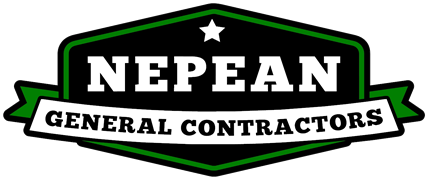 When you choose Nepean General Contractors for your septic tank replacement project you're partnering with a small team of local craftsmen. We are a small outfit but we like it that way because it keeps the quality of our workmanship in a category other contractors can't touch. You can count on your project being completed on time, on budget and with a level of workmanship and attention to detail you won't find with other contractors.
With direct owner involvement on all projects, we have the peace of mind knowing that we live by the "do it once and do it right" philosophy.
Our business has continued to grow through word-of-mouth from our many happy customers who refer us to friends and family. It's through our continued commitment to quality and customer satisfaction that we can continue doing what we do best!
If you'd like an estimate for your septic tank replacement project please give us a call (613) 894-8683 or fill out our "Request Your Estimate" form and we'll get back to you. We respond to all digital inquiries within 1-2 business days, so if you haven't heard from us – check your spam folder!