About Us
Learn more about our team!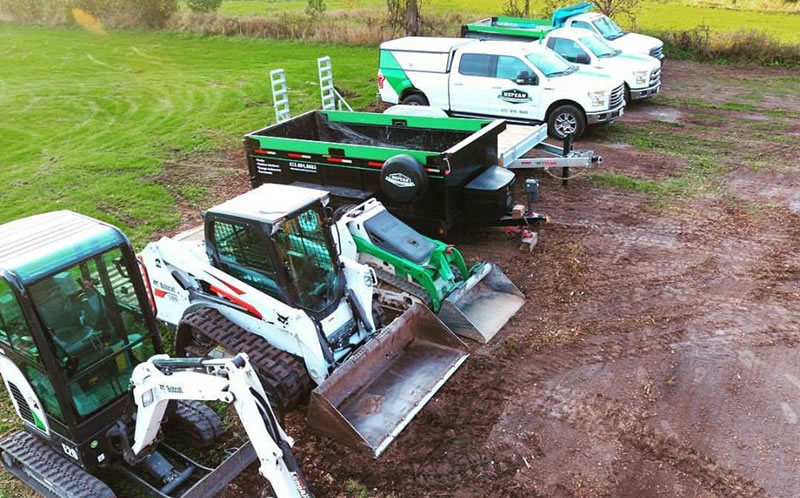 Nepean General Contractors is a general contractor based in Ottawa, Ontario. We are experienced in general contracting, landscape construction, and excavation projects. We are detail driven and focused on delivering quality projects for each and every client.
With direct owner involvement on every project, you can have the peace of mind knowing that we live by the "do it once and do it right" philosophy. We do the majority of our work with in-house staff and company owned equipment to control timelines, and to ensure everything goes smoothly.
We are constantly training our staff in new construction techniques and practices. This allows us to stay at the forefront of technology and the latest construction trends and in turn provides our customers with the best possible product and experience.
ABOUT THE STAFF
Alan Shade
President & CEO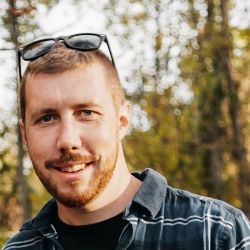 Alan is the driving force behind Nepean General Contractors. He started the company out of a strong desire to provide reliable, top quality construction and service to the residential market. With a background in both aviation and robotics, Alan is what would typically be described as a geek.
His passion for knowledge leads our company to constantly advance our understanding of better building practices, and to stay current on the best available building materials. Alan believes that the building code is the minimum specification that something should be built to, rather than the absolute. Alan is a great visualizer and able to see the potential of any space, inside or out.
Heather Lunn
V.P. of Environmental & Softscape Services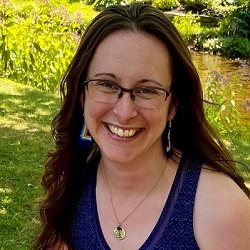 Heather is our resident green thumb at Nepean General Contractors. Her passion for all things nature combines well with her over 20 years experience in the natural science industry.
Heather is extremely passionate about connecting people with nature and the outdoors. If it grows or makes a noise outside, Heather is likely able to identify it for you.
Heather heads up the environmental division of Nepean General Contractors, offering Environmental Impact Statements for development projects. If your project has been flagged by an approval agency as needing an EIS, Heather can help!
Monica Shade
V.P. of Engineering & Sales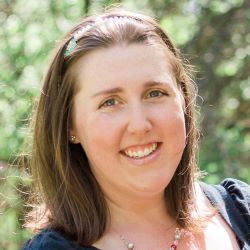 Alan's sister is the newest addition to the Nepean General Contractors team. Monica joined the company in 2021 and is a registered Professional Engineer with a background in civil engineering. She has over a decade of experience working in the private consulting industry. With experience in everything from drainage solutions and Grading and Drainage Plans, to culvert design, stormwater management design and land development projects, Monica is a self-proclaimed Jack-of-all-trades.
Monica's engineering design brings new depths to Nepean General Contractors, allowing us the opportunity to take your project right from stage one concept, to final construction. When she's not working the engineering design side of the business, Monica handles the sales side. If you submit a quote request – chances are the follow up will come from Monica.
WHAT SETS US APART?
We at Nepean General Contractors pride ourselves on responding to each and every quote request. While we can't take on every project, we make sure to let you know either way, so you're not left wondering! If you happen to have sent a quote request and haven't heard from us – check your spam filter! Or submit another request - double check your email address - typos happen!
In addition to our policy on open communication with our clients, we also pride ourselves on making sure that our projects run on-time (weather permitting!!). The key behind being able to do that has been our focus on investing in a diverse fleet of heavy equipment. We own our equipment (skid steers, excavators (large and small), dump trucks, etc.) which means we can guarantee that our equipment is ready for the job – rather than waiting on rented or hired equipment.
If you're looking for a professional, competent, high quality, well-equipped, family run construction company, please reach out to Nepean General Contractors today. Let us get your project "done once and done right".
SHADE GROUP INC
When you contact us, you may notice that our response email is from Shade Group! Shade Group is the parent company to Nepean General Contractors as well as Alan's Landscaping Heather's Gardens. A family owned and operated corporation, our roots are firmly planted in the eastern Ontario, including the City of Ottawa, Lanark County, the United Counties of Stormont, Dundas and Glengarry and Leeds and Grenville.
We are working on growing our web presence as Shade Group Inc., but in the meantime, please feel free to check out our reviews under Alan's Landscaping Heather's Gardens or Nepean General Contractors!
We look forward to serving you, whatever your project may need!