For many Ottawa area homeowners adding a new garage onto their property whether attached to the home or a separate building entirely also know as a detached garage, is the answer to more storage space.  A garage lets you keep your vehicle, boat or toys safe, dry and secure.  Another popular reason for adding a garage or shop is the possibility to earn some additional income if you build a rentable suite into your plans, this option is growing in popularity with property costs rising.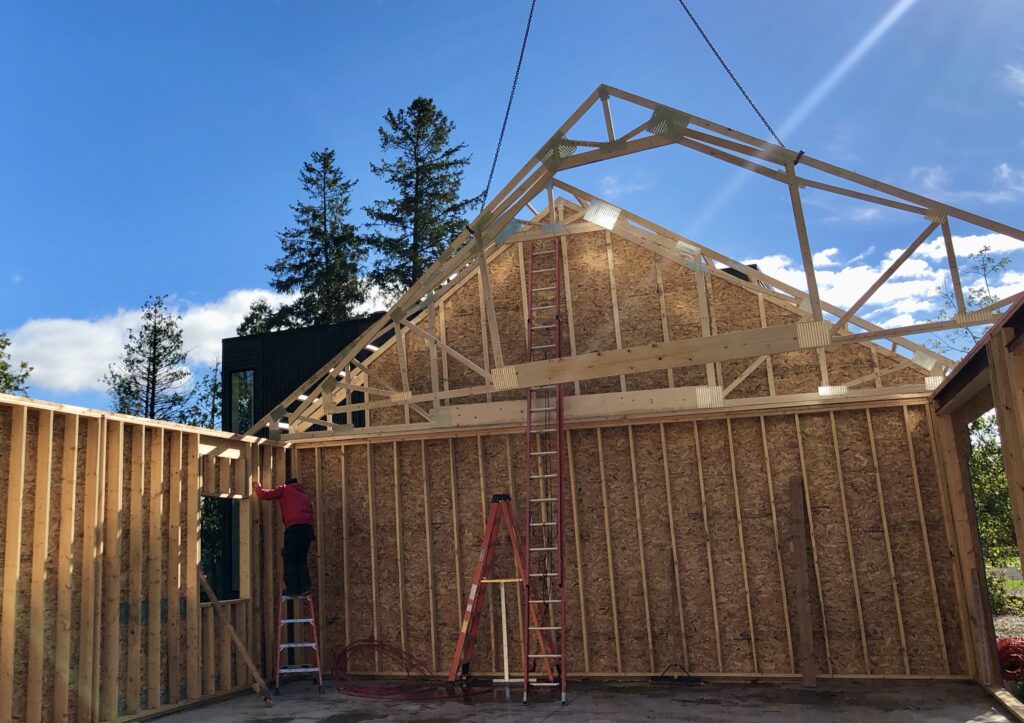 So How Much Will Your Ottawa or Nepean Area Garage Cost?
It's impossible for us to tell you exactly what your garage is going to cost to build with a simple article on our website.  What we can do though is give you a much better idea of what's actually involved with building a garage along with some rough estimates on costs that will give you a ballpark to at least consider.  With a site visit and a some consultation as to your needs and finishing requirements we'll be able to provide you with an accurate estimate.
The cost to build your garage is generally calculated by the square footage of the building along with any of the additional extras or finishing options you might require.  A good rough ballpark for the cost of building a garage in Ottawa would be $100-$150+ per square foot of construction.  That's a bit of a wide gap but at this point we still don't know what you're plans are other than construction of a building and we also don't know anything about your site conditions.
So for example, let's say you'd like to build a 26′ x 26′  (676 sq ft) garage on your property.  This would be a decent sized two car garage with a bit of room around the edges for shelving and storage of other items.  If we calculate out a rough finished cost of say $100 per square foot to construct the building you are looking at roughly $67,600 to build your garage.  This is not absolute, this is just one scenario and it wouldn't include additional items such as a live-in suite or special furnishings and finishes that are often used in shops and garages.
If you wanted a live-able space in your new shop or garage then the cost of construction might rise significantly and be $125+ per square foot of finished space as you have more electrical, more plumbing and more building codes that need to be followed to consider it a living space.
Your cost of construction usually won't include permits and architectural or engineering costs for altering the footprint of your home.  These costs need to be considered as well and could be in the $2000 – $5000+ range depending on your project scope.
What is Involved with Building Your Garage?
Foundation or Slab:  Before you can frame the building you'll need a foundation to put it on.  The ground will need to be prepared and the concrete foundation professionally formed and poured. Type of foundation, and the proposed structure itself have a lot to do with the amount of excavation, hauling, and therefor the cost associated with this.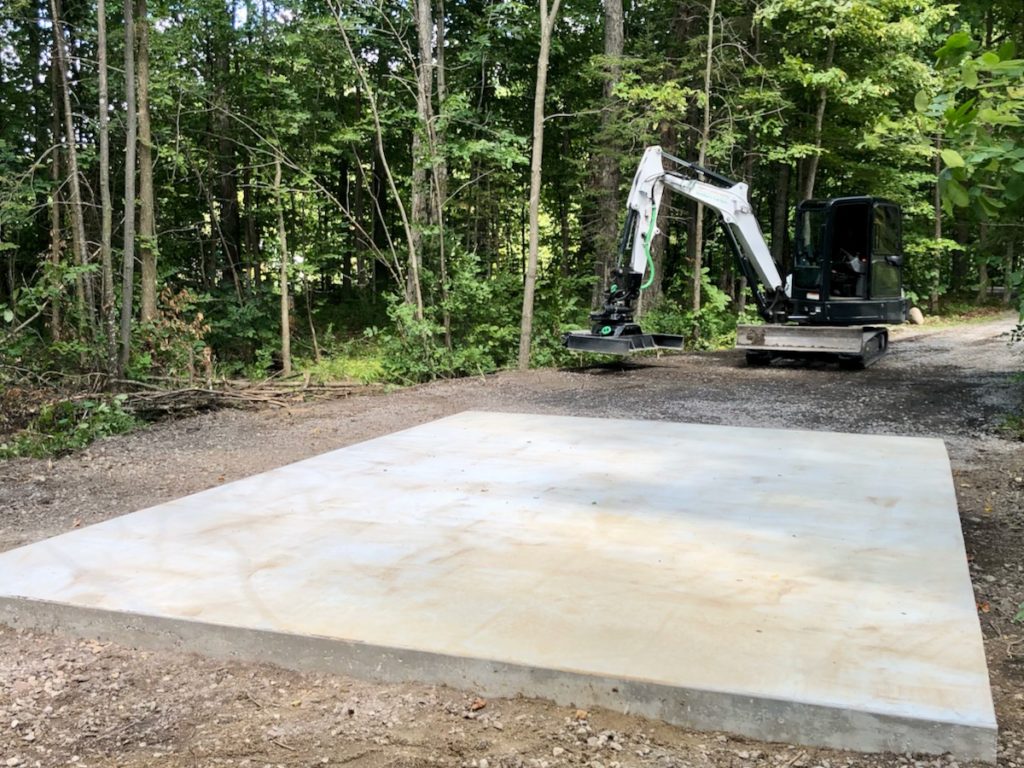 Building Materials:  Will the building be insulated? Will it be heated? Wood framed, or steel?  What type of exterior finishes would you like?  Do you want specific concrete flooring?  What type of electrical system and lighting?  We can work with you to determine the best options and material choices for your specific project.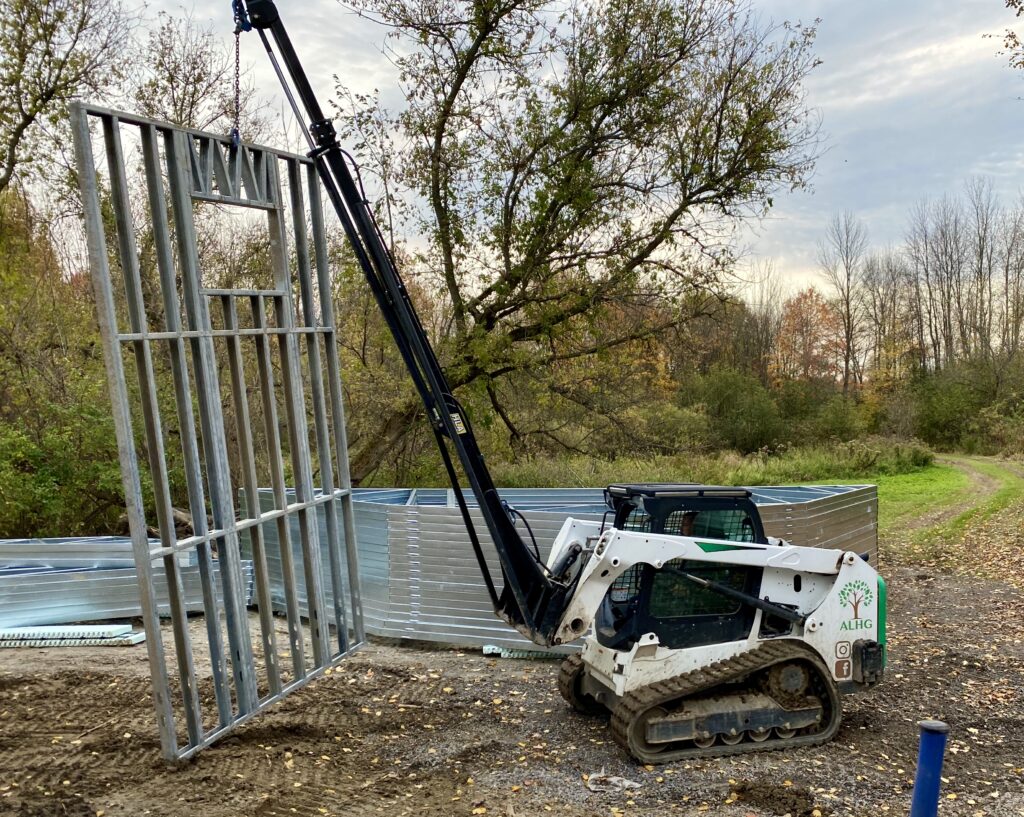 Labor and Building Costs:  A big chunk of the cost of building your garage will be the labor that is involved.  This is very tough to calculate without actually viewing your project but you can generally expect the labor to cost somewhere between 1.5 to 3 times the cost of your materials.  This again, depends on your situation and specific property.
Why Choose Nepean General Contractors for Your Garage, Shop or Workshop Project?

When you choose Nepean General Contractors for your construction project you're partnering with a small team of local craftsmen. We are a small outfit but we like it that way because it keeps the quality of our workmanship in a category other contractors can't touch. You can count on your project being completed on time, on budget and with a level of workmanship and attention to detail you won't find with other concrete contractors.
With direct owner involvement on all projects, we have the peace of mind knowing that we live by the "do it once and do it right" philosophy.
Our business has continued to grow through word-of-mouth from our many happy customers who refer us to friends and family. It's through our continued commitment to quality and customer satisfaction that we can continue doing what we do best!
If you'd like an estimate for your project please give us a call (613) 894-8683 or fill out our "Request Your Estimate" form and we'll get back to you. We respond to all inquiries within 1-2 business days, so if you haven't heard from us – check your spam folder!