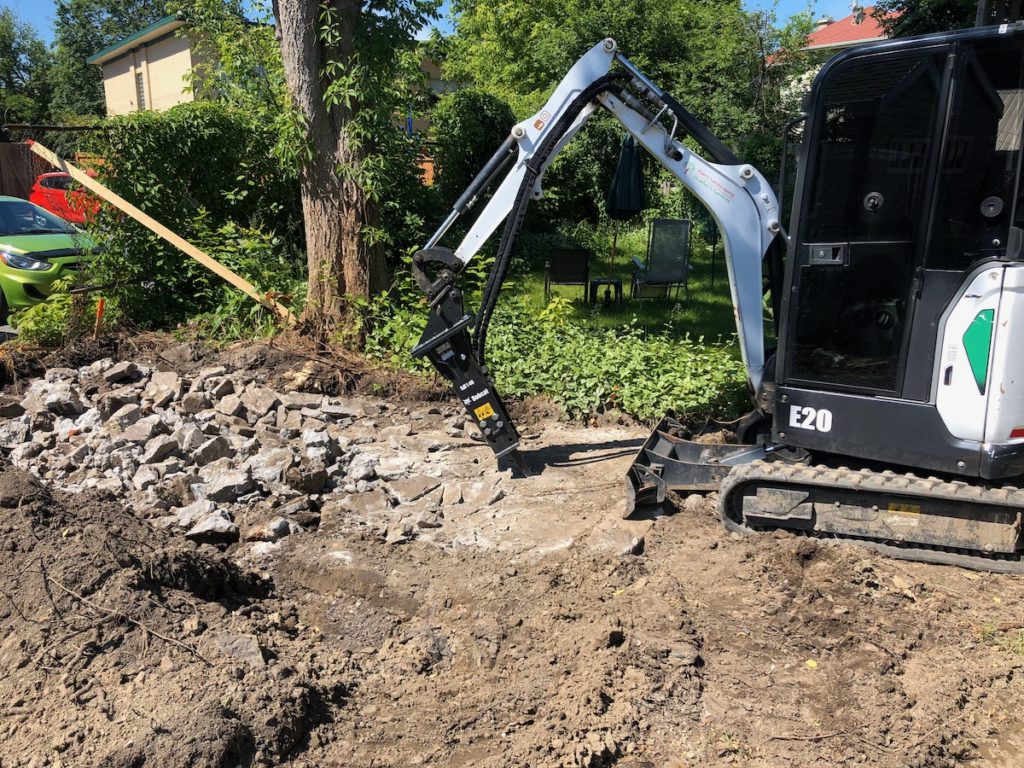 Want To Remove Old Concrete From Your Property?
We're experts in concrete demolition, removal and disposal.
With many older, established properties in our area, there is plenty of old, forgotten concrete as well.  Often going unnoticed or ignored until a renovation or construction project needs to happen and the old concrete is now in the way.  Old patios, old concrete stairs, concrete driveways, concrete foundations, and footings can all be removed using the right equipment.
Nepean General Contractors is a full service general contractor based out of Ottawa, Ontario. We're equipped and experienced to handle concrete demolition and removal using our mini-excavators, breakers, rippers and skid-steers.  Our equipment is able to tackle any residential projects, and can get into backyards and tight spaces to remove that old concrete.
Concrete Demolition and Removal Services
Concrete patio tear-out and removal
Concrete foundation demolition and removal
Concrete pool deck tear-out and removal
Concrete retaining wall removal
Concrete sidewalk and walkway removal
Concrete Demolition Is Messy and Noisy Work
Breaking up and tearing out your old concrete is very noisy, dusty and dirty work.  Nepean General Contractors will make every effort possible to lessen any hassles due to noise or debris.  When we're finished you'll never know we were even there.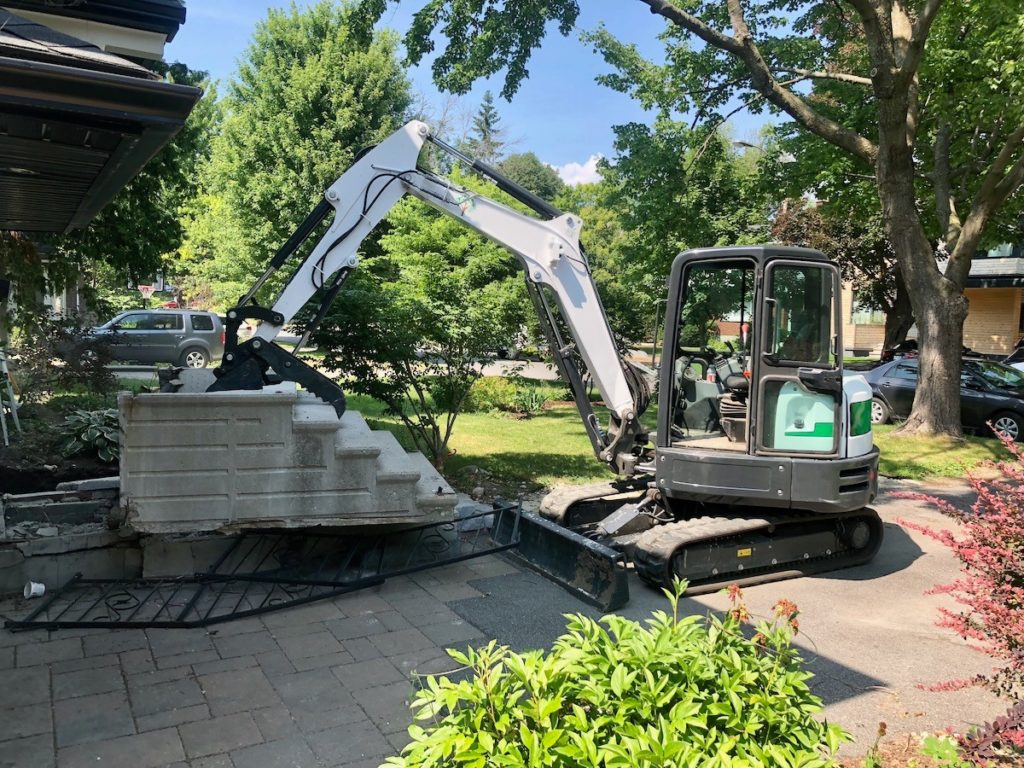 Why Choose Nepean General Contractors For Your Concrete Removal Project?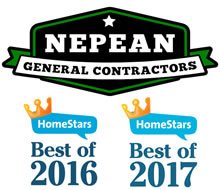 When you choose Nepean General Contractors for your concrete removal project you're partnering with a small team of local craftsman.  We're a small outfit but we like it that way because it keeps the quality of our workmanship in a category other contractors can't touch.
We work one project at a time so that you get the best in our personal service.  Alan Shade (owner) is always on site and readily available to help you and make sure your project deadlines are met without surprises or hassles.
If you'd like an estimate for your concrete removal project please give us a call (613) 894-8683 or fill out our email form and we'll get back to you shortly.