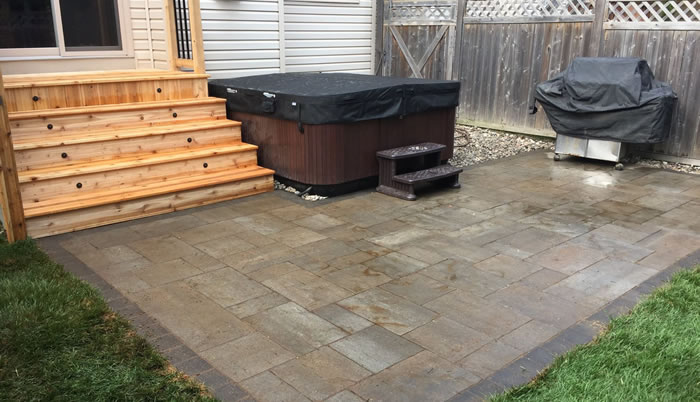 What Are Your Home Remodeling Plans For 2018?
Here are a few home renovation ideas you might be interested in!
Another year is about to pass and if you're a homeowner you've probably got a list of things you'd like to do with your home.  If you've got some home renovations or home improvement projects on the radar this year then you might find this selection of renovation tips helpful.
Take Care Of Required Home Repairs
It's usually during our colder, winter months we have in Ottawa that problems with a home are discovered.  Owning a home is a lot of work, and there are constantly things to be doing.  As a homeowner, it's important to take care of the "little" problems before they become big problems.  It's amazing how something as simple as a clogged gutter or a downspout pointing to the wrong place (like right at your foundation) can lead to thousands of dollars in home repairs from a leaky basement or foundation or a wide variety of other home maintenance issues that can go wrong if ignored.
What's even more amazing is the homeowners who let some of these problems fester into something much larger (and subsequently much more expensive to fix).
From a contractors perspective, we are called to provide estimates and repair homes every year where the problem we are being called to fix could have been avoided with a little preventative maintenance and the damage mitigated if a contractor was called in earlier.
What About Your Bathroom?
If you own an older home in Ottawa in a more established neighborhood, let's say 25+ years old, that has never been remodeled since construction, maybe it's time.  There are so many options available for the modern bathroom renovation that it can be overwhelming for most homeowners.  Some of the more popular bathroom remodeling projects are tub-to-shower conversions, custom tile or stone shower surrounds, new tile flooring and custom vanities.
Transform your bathroom into that luxurious spa-like experience that you deserve.  The modern bathroom has ammenities like heated tile floors, granite countertops, beautiful tile tub or shower surrounds, digitally controlled shower heads, steam showers and more.
How About A New Custom Deck For Summer?
One of our most popular services during the spring of every year is building beautiful new wood or composite decks on our customer's properties.  From a simple front porch/entry way deck with some stairs leading to your front door to an elaborate multi-level deck for entertaining guests and relaxation or even pool decks.
Here's an important tip for any homeowner thinking about building a deck on their property this coming year… Don't wait until the last minute to start looking for a contractor or  you might find your contractor of choice will already be booked!
The perfect time to start planning out a new deck construction project is usually right now or immediately after the holidays.  Involve your contractor early in the process so they can take a look at your project and let you know of the feasibility and expected cost.
If you decide you want to build your deck this spring but you don't call a contractor until March or April you might find that your deck could be a few months away.  If you want to enjoy a new deck on your property this spring/summer the time to get started with your planning is fairly soon.
Need More Secure Storage Space?
If you need more secure storage space for a collector car, a boat, ATV's or other grown up toys you should consider building a detached garage or shop on your property!  Because of their simplicity new shops and garages can be surprising affordable to construct and with a little planning and extra work, many garages and shops are built with an income generating suite situated above where bylaws will allow.  This is a great way to get an awesome shop or garage that will eventually pay for itself.
Invest In Your Landscaping
Many property and Real Estate experts suggest that the landscaping can make up to 20% of the total value of your property.  If you're looking to make an investment in your property this coming year it only makes sense to consider landscaping in your scope of work.  There are a variety of affordable landscaping projects that can be completed that will not only improve your property value and curb appeal but also your enjoyment and use of the property too.
Some popular landscaping projects include replacing an old lawn with sod, constructing retaining walls, concrete or hardscaping work, interlocking brick patios and more.
Why Choose Nepean General Contractors For Your Home Renovation Projects in 2018?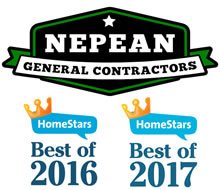 When you choose Nepean General Contractors for your home renovation or construction projects you're partnering with a small team of local craftsman.  We're a small outfit but we like it that way because it keeps the quality of our workmanship in a category other contractors can't touch.
We work one project at a time so that you get the best in our personal service.  Alan Shade (owner) is always on site and readily available to help you and make sure your project deadlines are met without surprises or hassles.
If you'd like an estimate for your home renovation project please give us a call (613) 894-8683 or fill out our email form and we'll get back to you shortly.