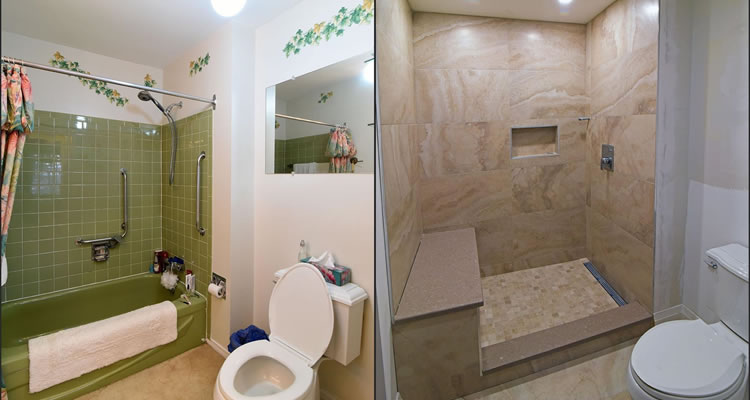 Tile Flooring, Tile Tub/Shower Surrounds and Tile Backsplashes
We specialize in custom tile installations throughout Nepean, ON
If you're looking for a timeless look, luxurious feel and low maintenance as part of your next remodeling project then look no further than adding tile into the mix.  Whether it's a new tile floor in your kitchen, a heated tile floor in your bathroom a new tile or stone shower surround or a new tile backsplash above your stove, tile is an excellent material choice.
Nepean General Contractors is a general contractor based out of Nepean ON and serving the Ottawa area.  We specialize in home renovation and remodeling projects that include using tile and stone.  Custom tile flooring, tile tub and shower surrounds and tile backsplashes are all projects we'd be more than happy to bring our expertise and craftsmanship to.
Tile Installations Nepean ON
Kitchen tile flooring
Bathroom tile flooring
Shower and bath tile surrounds
Heated tile flooring
Tile backsplashes
Why Choose Nepean General Contractors For Your Tile Installation Project?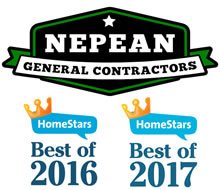 When you choose Nepean General Contractors for your tile installation project you're partnering with a small team of local craftsman.  We're a small outfit but we like it that way because it keeps the quality of our workmanship in a category other contractors can't touch.
We work one project at a time so that you get the best in our personal service.  Alan Shade (owner) is always on site and readily available to help you and make sure your project deadlines are met without surprises or hassles.
If you'd like an estimate for your tile project please give us a call (613) 894-8683 or fill out our email form and we'll get back to you shortly.