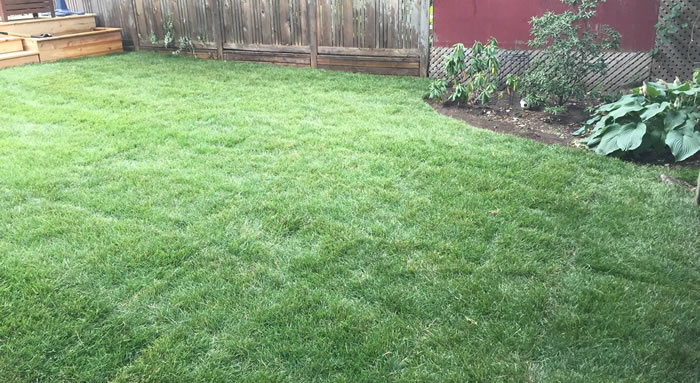 New Lawns For New Construction, Property Development and Restorations
We specialize in the installation of new lawns using turf or seeding grass naturally.
Are you looking for the best (fastest) solution for a new lawn?  Are you building a new home or finishing improvements to an existing lot?  Maybe you've purchased a home or property and the lawn is in poor shape?  Sod is an excellent solution for any property owner looking to have beautiful vibrant grass without having to wait weeks for the seed to grow or the weather to cooperate.  With good quality sod, we can prep your property on one day (sometimes two) and roll out your new lawn on the next, wait a few days for it to settle and you're new lawn is done!
Nepean General Contractors is a full service general contractor based out of Ottawa, Ontario. We specialize in the planning and installation of new lawns for new construction projects and property developments using sod.  If you need a new lawn installed on your property we can take care of everything from the initial site prep and grading to rolling out your new lawn.
Sod and New Lawn Installations in Nepean and Ottawa
Lawns for new construction
Lawns for property developments
Planting new grass lawns
Installing new turf/sod lawns
Lawn replacement and restoration
Lawns for commercial or public properties
How Our New Lawn Installation Process Works
We start with our initial consultation and accurate measurements of your property.
We assess the existing soil and take note of any grading/drainage issues.
We will bring in top soil and spread as needed to ensure uniformity.
We can have irrigation and underground sprinklers installed at the same time.
We then roll-out and lay your turf as promised.
The end result is a beautiful, lush green lawn!
For most average sized lawns this entire process can be completed in just 1-3 days.  For much larger residential lawns or commercial properties the process will take longer but the end result is exactly the same.  You're going to end up with a beautiful, lush green lawn.
Why Choose Nepean General Contractors For Your Sod Install?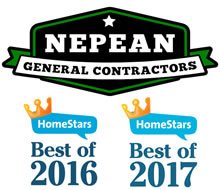 When you choose Nepean General Contractors for your sod installation project you're partnering with a small team of local craftsman.  We're a small outfit but we like it that way because it keeps the quality of our workmanship in a category other contractors can't touch.
We work one project at a time so that you get the best in our personal service.  Alan Shade (owner) is always on site and readily available to help you and make sure your project deadlines are met without surprises or hassles.
If you'd like an estimate for your new lawn using sod installation project please give us a call (613) 894-8683 or fill out our email form and we'll get back to you shortly.