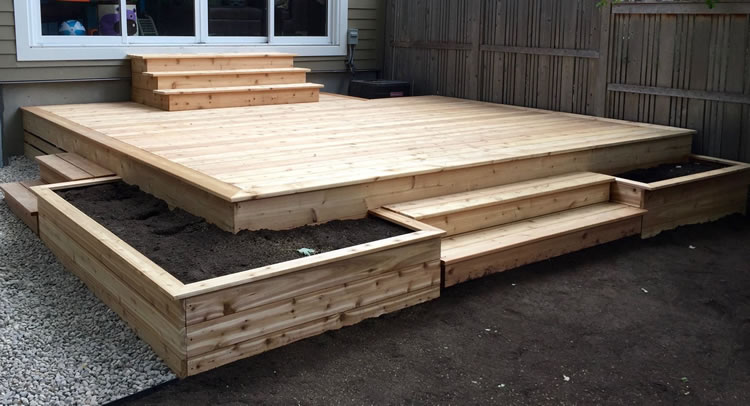 Landscaping Construction Services in Nepean and Ottawa
We specialize in beautiful hardscape and softscape installations
The landscaping on your property can make up to 20% or more of the total value of your home so it's a great area to consider if you have the budget for a home improvement project.  Landscaping projects don't just improve your curb appeal, they usually add more interest to a property and create more opportunities for enjoyment and relaxation.
Maybe you'd like to have a nice wood deck built to relax this summer?  Maybe you'd like to have all the garden beds cleaned out and replanted and have fresh mulch spread?   Maybe you'd like someone to build you a beautiful interlocking brick patio?  Finding a reliable landscaping contractor can be tough!
Nepean General Contractors is a full service general and landscape contractor based out of Ottawa, Ontario.  We specialize in landscaping services including both hardscaping such as decks, patios, retaining walls and fences and also softscapes like the installation of new lawns, xeriscaping, garden bed construction, landscape material deliveries and more.
Landscaping Services in Nepean and Ottawa ON
Landscaping installations
Landscaping construction
Landscape maintenance
Gardening services
Garden construction
Xeriscaping
Lawn installations
Deck construction
Patio construction
Why Choose Nepean General Contractors For Your Landscaping Project?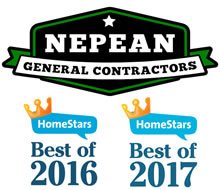 When you choose Nepean General Contractors for your landscaping project you're partnering with a small team of local craftsman.  We're a small outfit but we like it that way because it keeps the quality of our workmanship in a category other contractors can't touch.
We work one project at a time so that you get the best in our personal service.  Alan Shade (owner) is always on site and readily available to help you and make sure your project deadlines are met without surprises or hassles.
If you'd like an estimate for your landscaping project please give us a call (613) 894-8683 or fill out our email form and we'll get back to you shortly.