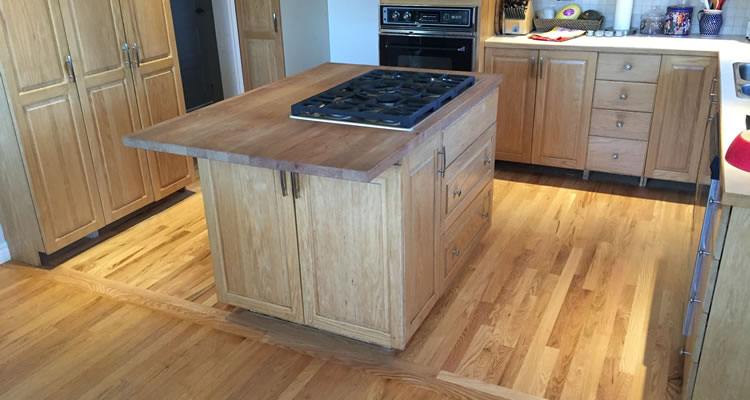 Kitchen Remodeling and Renovation Contractor
Kitchen transformations are on of our specialities!
Remodeling or renovating your kitchen is an excellent way to get more enjoyment and use out of your existing home.  Kitchens today are like an essential "hub" to your family operations from the everyday cooking to occasional entertaining and often times serving double duty as an office, a family room, and even a media center.  With many different kitchen design trends and new kitchen remodeling products hitting the market everyday the choices can be overwhelming for most homeowners.
Nepean General Contractors is a full-service kitchen remodeling contractor based out of Nepean, ON and serving the surrounding area.  We specialize in kitchen remodeling projects from large scale complete kitchen makeovers such as gutting and rebuilding your entire kitchen from the ground-up or smaller projects such as the installation of new cabinetry, a kitchen island or new flooring.
Kitchen Remodeling and Renovation Services
Kitchen remodeling/design
New kitchen countertops
New kitchen flooring
New kitchen cabinetry
Kitchen lighting
Kitchen islands
The Kitchen Remodeling Options Are Endless!
If kitchen in your home hasn't been updated in 20+ years then you're going to be overwhelmed with the options that are available now and it's so easy to get caught up in trends that won't seem like such a good decision in a few years.  Clear winners for a kitchen remodel are always going to be creating more open space, opening up your kitchen work area and using timeless luxury materials like granite or hardwood.
Working with a knowledgeable contractor who's experienced with kitchens and a wide range of design styles will pay off in spades when you're finally standing in, and enjoying a party or family get-together in your newly remodeled kitchen.  With so many options on the market from flooring, to countertops, to cabinetry, counterspace, kitchen islands, sinks and other appliances, knowing what your budget is will go a long way in getting the kitchen you've envisioned.
Why Choose Nepean General Contractors For Your Kitchen Project?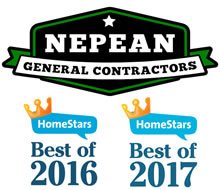 When you choose Nepean General Contractors for your kitchen remodeling or renovation project you're partnering with a small team of local craftsman.  We're a small outfit but we like it that way because it keeps the quality of our workmanship in a category other contractors can't touch.
We work one project at a time so that you get the best in our personal service.  Alan Shade (owner) is always on site and readily available to help you and make sure your project deadlines are met without surprises or hassles.
If you'd like an estimate for your kitchen remodeling project please give us a call (613) 894-8683 or fill out our email form and we'll get back to you shortly.