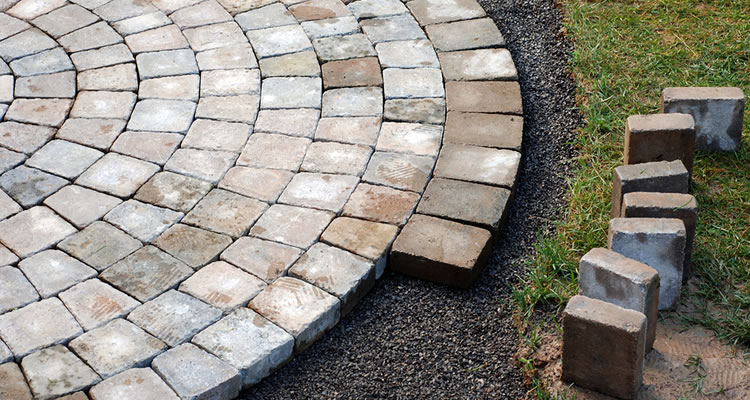 Interlocking Brick or Paver Patios and Walkways
We can build brick and stone patios and walkways.
Interlocking bricks aren't the most inexpensive building material to work with because of the additional labour required to install them correctly.  They are however, a very stunning landscape feature when they've been installed by a professional, offer many years of service and are very easy to maintain.
From a simple interlocking brick patio off the back of your home to a sprawling interlocking brick driveway there are many possibilities.
Nepean General Contractors is a full service general and landscape contractor based out of Ottawa, Ontario.  We specialize in landscaping services including both hardscaping such as interlocking brick, stone or paver patio, sidewalk and driveway construction.
Interlocking Brick Patio Construction Saanich
Interlocking Brick Patios
Outdoor living design and construction
Outdoor cooking areas and patios
Interlocking Brick Landscaping
Interlocking Brick Driveways
Interlocking Brick Paths or Walkways
How Our Interlocking Brick Landscaping Process Works
We start with our initial consultation.
We determine how the surface area of your project.
We consult with you on the specific brick materials you'd like.
We'll provide you with an accurate written estimate for the work.
We'll get to work on the schedule start-date and build your brick landscaping features.
The end result will be a beautiful new brick patio or driveway on your property.
The amount of work required for this type of landscaping project can vary greatly from property to property dependant on many factors.  The slope of your property, drainage, size and scope of the project will all be considered.  We'll be able to offer you an accurate estimate only after an initial site visit and material consultation.
Why Choose Nepean General Contractors For Your Brick or Paver Project?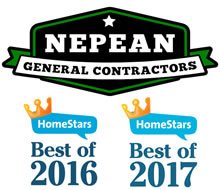 When you choose Nepean General Contractors for your brick or paver construction project you're partnering with a small team of local craftsman.  We're a small outfit but we like it that way because it keeps the quality of our workmanship in a category other contractors can't touch.
We work one project at a time so that you get the best in our personal service.  Alan Shade (owner) is always on site and readily available to help you and make sure your project deadlines are met without surprises or hassles.
If you'd like an estimate for your brick or paver project please give us a call (613) 894-8683 or fill out our email form and we'll get back to you shortly.