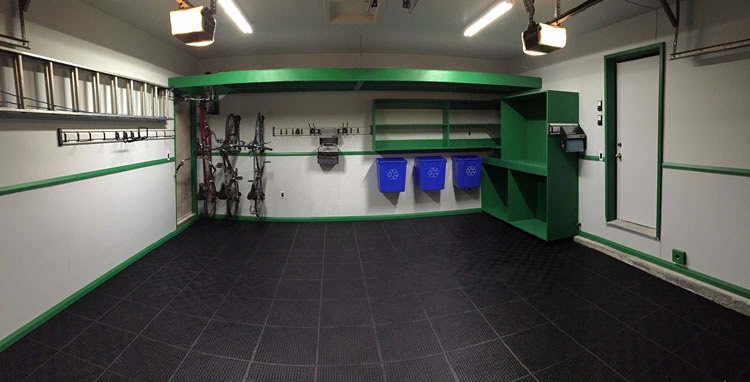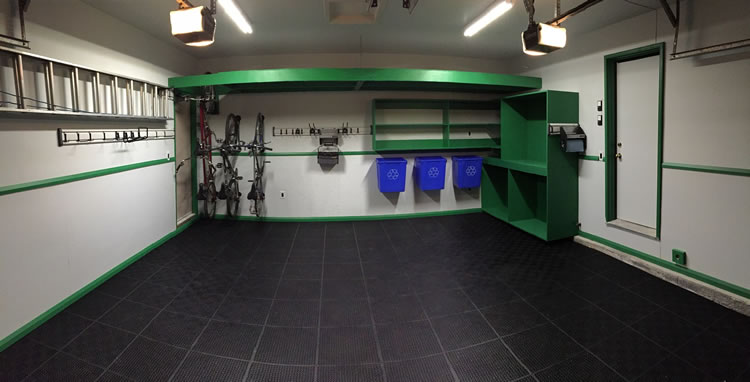 Interior and Exterior House Painting Services Nepean and Ottawa
We paint home interiors and exteriors for remodeling or new construction.
Does the exterior of your home stand out for all of the wrong reasons?  Are you looking at fixing up a home to put on the market?  Just looking to revitalize the exterior of your home because it's looking dated and the paint is in rough shape?  There are many reasons you'd want to paint the exterior of your home and there are also several reasons you should consider hiring a pro instead of doing it yourself.
Nepean General Contractors is a full service painting contractor based out of Ottawa, Ontario.  We specialize in residential interior and exterior painting projects such as repainting a stucco sided home, painting fiber cement siding, staining a wood deck, repainting your home interior and more.  No matter the surfaces on your residential property our team will be able to offer helpful suggestions with your budget and goals in mind and if you hire us we'll do a fantastic job too.
We use only top quality paints from Benjamin Moore and Sherwin Williams
House Painters in Nepean and Ottawa ON
Exterior house painting services
Painting hardie plank siding
Painting stucco siding
Staining wood decks
Painting wood decks
Re-staining wood decks
How Do Our House Painting Services Work?
#1.  It's simple!  If you would like to have your home exterior painted the first step is to give us a call or send us an email so we can arrange a site visit.  If you choose to email us, please provide some detail as to what you'd like us to do for you along with the type of siding your home currently has.  Clarification always helps us respond more efficiently and with a more thoughtful response.
#2.  Upon a site visit we'll view your project, listen to what you'd like us to do and we can offer any suggestions that might be applicable to your situation.  If you haven't chosen your colors or paint products yet we can provide color consulting and paint samples to help make your decision easier.
#3.  After our site visit we'll take everything we've learned about your project and run the numbers to come up with your written estimate.
How Do We Calculate Our House Painting Estimates?
We calculate our house painting projects based on several factors, one of the most important being site accessibility.  Is the entire exterior surface to be painted easily accessible to us?  Are there vehicles in the way?  Are there gardens that need to be protected? The same applies to interiors.  Are we working around furniture?  Are we removing several layers of paint?  Do we need to repair your drywall?
While it's not a problem for us to handle these small issues, it can be poor use of our time working around obstacles other than prep or painting.  We also need to calculate the materials we'll be using (calculated off the square footage of the surfaces to be painted), any special equipment (scaffolding/man lifts/HEPA filters) we might require for your project and lastly the labor we'll be spending prepping, painting and cleaning up after your project.
Why Choose Nepean General Contractors For Your House Painting Project?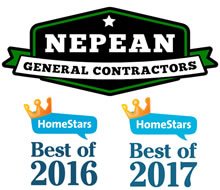 When you choose Nepean General Contractors for your house painting project you're partnering with a small team of local craftsman.  We're a small outfit but we like it that way because it keeps the quality of our workmanship in a category other contractors can't touch.
We work one project at a time so that you get the best in our personal service.  Alan Shade (owner) is always on site and readily available to help you and make sure your project deadlines are met without surprises or hassles.
If you'd like an estimate for your house painting project please give us a call (613) 894-8683 or fill out our email form and we'll get back to you shortly.