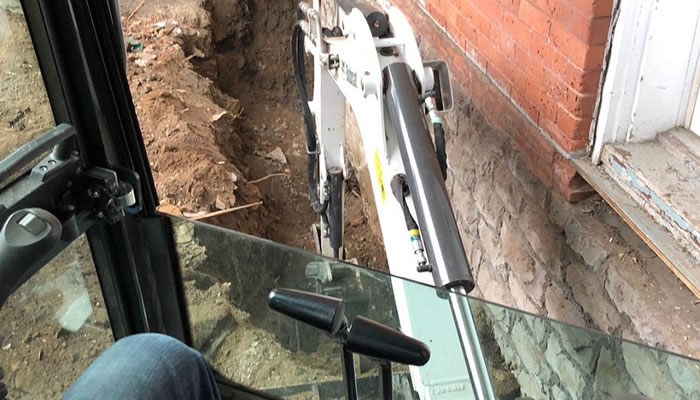 Foundation Repairs Nepean And Ottawa ON
We repair cracked and settling concrete foundations
Your foundation can settle over time and if you've built on expansive clay or improperly compacted fill it can lead to serious foundations problems such as cracks, bowing, uneven floors and even cracked basement walls.  Foundations problems are more commonly found on older homes in the Nepean area.  Foundation problems can devalue your structure and in some cases even render it unsafe.  Problems with your foundation should be addressed immediately.
Nepean General Contractors is a full service general contractor based out of Ottawa, Ontario. We specialize in all aspects of residential concrete work including foundation repairs and foundation waterproofing.  If your foundation needs repair we have the equipment and expertise to get the job done right the first time.
How Do You Know If Your Foundation Needs Repair?
All foundations will settle with time, this is usually accounted for during it's construction.  When the settling is uneven or starts to get a little extreme, then you know there is an issue.  Here are a few things we're looking for when assessing a customers potentially damaged foundation.
Are the basement floors uneven or cracked?
Does the basement or crawlspace walls have cracks?
Do you have doors or windows that don't close properly?
Are there any visible cracks in the foundation?
Does your home appear sunk in one or more corners?
How Do You Repair A Foundation?
The first step is identifying the problem so we can determine the best solution for repair.  This usually consists of some exploratory digging along the edge of your foundation and drain tiles.  Once we've discovered the problem we can make an appropriate recommendation for a safe and long-lasting repair.
Why Choose Nepean General Contractors For Your Foundation Repair?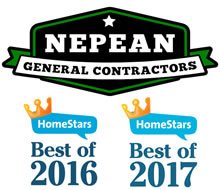 When you choose Nepean General Contractors for your foundation repair project you're partnering with a small team of local craftsman.  We're a small outfit but we like it that way because it keeps the quality of our workmanship in a category other contractors can't touch.
We work one project at a time so that you get the best in our personal service.  Alan Shade (owner) is always on site and readily available to help you and make sure your project deadlines are met without surprises or hassles.
If you'd like an estimate for your foundation repair project please give us a call (613) 894-8683 or fill out our email form and we'll get back to you shortly.