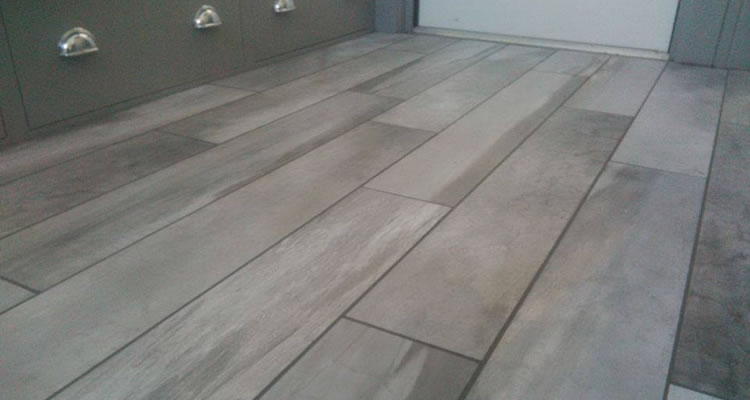 New Flooring is a very classy finishing touch that will visually enhance any Ottawa home remodeling project.  There are several different types of flooring material that are popular with homeowners and we can help you choose the most appropriate flooring material for your home.
Nepean General Contractors is a general contractor based out of Ottawa.  We specialize in home renovations and remodeling projects including new flooring installations and flooring replacements.  From a new tile floor in your kitchen or bathroom to new hardwood installed throughout your basement or living room our team has solutions to your flooring problems.
Flooring Materials We Can Install
Tile or Stone Flooring – If you're looking for an earthy and natural feel in your home or a very relaxing atmosphere than you should consider naturally colored tiles or stone. Earthy colors can make for a very visually appealing floor and exude a sense of luxury that is becoming more and more popular.  Tile or stone flooring is very versatile and goes with almost any decorating style, making it a great choice for almost any home.  Nepean General Contractors specializes in the installation of tile, slate and stone flooring.
Engineered floors offer the perfect balance between the elegance of a beautiful hardwood floor and the affordability of a laminate floor.  An Engineered Floor still has a solid hardwood surface but is backed with 3 or 4 layers of plywood or HDF (high density fiber) underneath the top layer.  The hardwood surface of your floor will still be real genuine hardwood and have the same look and feel you love with traditional hardwood flooring.
Hardwood Flooring – Hardwood Flooring brings a level of class to your home that you just can't match with a laminate or other synthetic material. It's visually appealing and depending on the wood species, also very durable. Hardwood floors are available in a wide variety of species and finishes, that can fit into many budgets.  One clear benefit to remember with a hardwood floor is that it can be refinished 3-4 times in it's lifetime.  This provides a homeowner with great long-lasting value.
Laminate Flooring – Laminate flooring is commonly installed throughout Ottawa homes and businesses. Often found in the kitchen, living room, offices and basements. Laminate flooring looks great and is available in many different patterns, colors and thicknesses. Always opt for thicker material if your installation will allow it. One major drawback to laminate flooring is it's inability to withstand moisture.  Large amounts of water on a laminate floor will wreck the material.
Flooring Installations Ottawa and Nepean ON
Tiled Kitchen Floors
Tiled Kitchen Back Splashes
Tiled Bathroom Floors
Tiled Bathroom Walls
Restaurant Floor Tiling
Retail Store Floor Tiling
Hardwood Flooring Installations
Laminate Flooring Installations
Why Choose Nepean General Contractors For Your Flooring Project?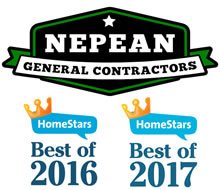 When you choose Nepean General Contractors for your new flooring project you're partnering with a small team of local craftsman.  We're a small outfit but we like it that way because it keeps the quality of our workmanship in a category other contractors can't touch.
We work one project at a time so that you get the best in our personal service.  Alan Shade (owner) is always on site and readily available to help you and make sure your project deadlines are met without surprises or hassles.
If you'd like an estimate for your flooring project please give us a call (613) 894-8683 or fill out our email form and we'll get back to you shortly.