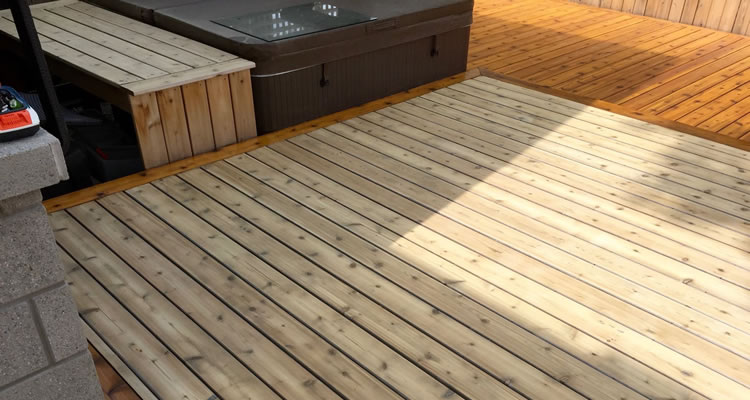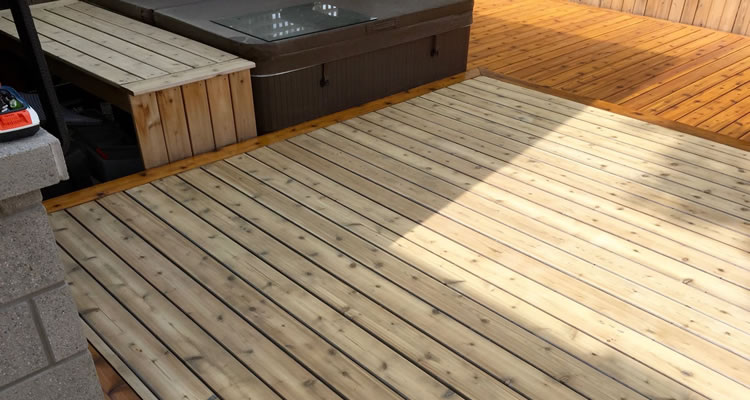 Deck Painting, Restaining and Restoration Services
We specialize in restoring dilapidated old wood decks!
Do you have an older wood deck on your property or attached to your home that is in need of some TLC?  There are too many homeowners out there that invest thousands of dollars and lots of time and effort building beautiful wooden decks, and then they sadly watch them deteriorate because the wood has remained unprotected from our weather.
The damage to unprotected wood starts to begin immediately and after only a few years it will really detract from the appearance of your home and it won't get any better until somebody does something about it.
Nepean General Contractors is a full service general contractor based out of Ottawa, Ontario.  We specialize in deck restaining, repainting and restoration services.   If you'd like to restore the appearance of your wood deck, we can help!  We'll power wash the deck, fix any rotten or lifting decking boards, inspect the structure and decking frame and then refinish the deck with stain in a color or tint of your choice.
Deck Painting and Restaining Services:
Wood deck power washing
Wood deck repainting
Wood deck staining
Outdoor wood structure painting
Wood fence staining and painting
Why Choose Nepean General Contractors For Your Deck Restaining Project?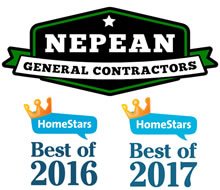 When you choose Nepean General Contractors for your deck painting or staining project you're partnering with a small team of local craftsman.  We're a small outfit but we like it that way because it keeps the quality of our workmanship in a category other contractors can't touch.
We work one project at a time so that you get the best in our personal service.  Alan Shade (owner) is always on site and readily available to help you and make sure your project deadlines are met without surprises or hassles.
If you'd like an estimate for your deck staining project please give us a call (613) 894-8683 or fill out our email form and we'll get back to you shortly.