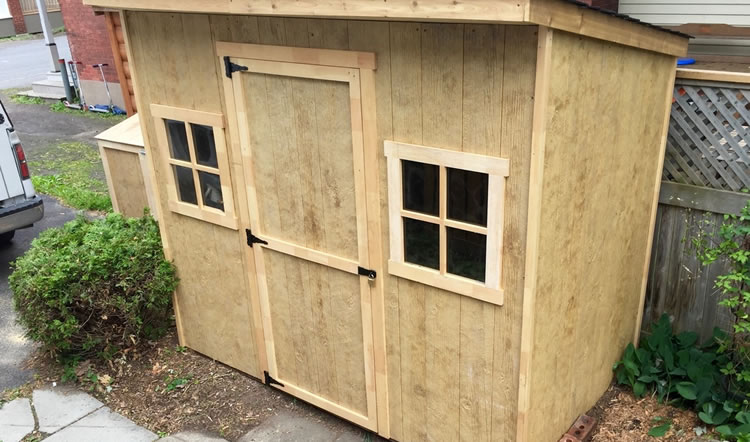 Do You Need Custom Carpentry For Your Nepean or Ottawa Home?
Our team of talented craftsman carpenters specialize in custom wood projects.
There are many situations within a home or on your property (especially when it comes to organization) where custom carpentry is the perfect solution for those times when you just can't find the right piece of furniture or decor to help you organize and accentuate your space.  If you hire an experienced carpenter, you can have a custom solution designed and built to organize and enhance the storage capacity of any room in your home in a unique way that just wouldn't be possible with most factory produced solutions you'd buy in a big box store.
Nepean General Contractors is a full service general contractor serving Nepean, Ottawa and the surrrounding areas.  We specialize in all types of custom carpentry projects including custom shelving, built-in benches, shelving and storage, wooden trim repair, shed construction, privacy walls and more.  If it's inside or outside your home and it's made with wood then we can probably build it for you!
Custom Carpentry Services Nepean and Ottawa ON
Custom Wood Shelving Construction
Built-in Wood Benches and Shelving
Creative Built-in Storage Solutions
Garage Storage and Organization
Storage Shed Construction
Custom Wood Trim and Interior Decor
Because our custom carpentry services are not a one-size fits all solution it's important that our professional carpenters come and take a look at your space or project before we can provide you with an accurate estimate and timeline for completion.  A quick consultation will help us clear up any specifics about the project and we can also offer some helpful suggestions based on our years of experience.
Why Choose Nepean General Contractors For Your Composite Deck Building Project?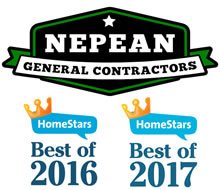 When you choose Nepean General Contractors for your wood carpentry project you're partnering with a small team of local craftsman.  We're a small outfit but we like it that way because it keeps the quality of our workmanship in a category other contractors can't touch.
We work one project at a time so that you get the best in our personal service.  Alan Shade (owner) is always on site and readily available to help you and make sure your project deadlines are met without surprises or hassles.
If you'd like an estimate for your wood carpentry project please give us a call (613) 894-8683 or fill out our email form and we'll get back to you shortly.