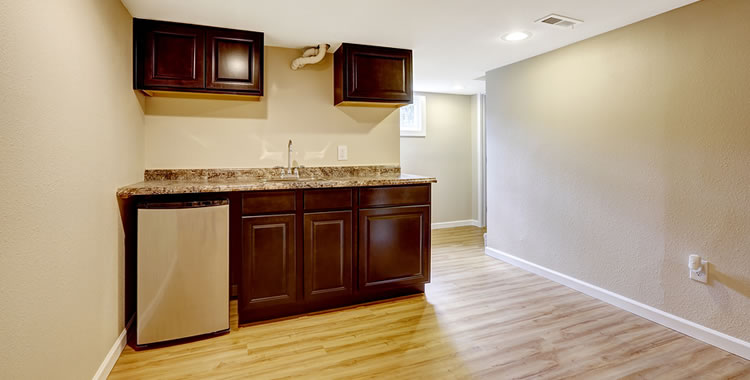 The basement is the one area of the home that often has the most untapped potential.  If your basement is being used as storage or it is just bare concrete with unfinished walls then you're missing out on one of the biggest opportunities to get more enjoyment and use out of your home. Finishing your unused basement can nearly double the available space in your home and you won't need a lot of the work that would go into a traditional home addition such as foundation work, roofing, siding and more. From basement insulation, to framing, and finishing we are experienced and efficient at transforming your dark and dingy basement in to a comfortable living space for your family to enjoy for years to come.
Nepean General Contractors is a full-service home remodelling contractor based out of Nepean, ON and serving Ottawa and the surrounding area.  We are experts in basement finishing and remodelling projects from large scale basement transformations such as turning your basement into a new living space to simply finishing a downstairs bathroom.
Basement Finishing and Remodelling Nepean ON
Basement finishing
Basement suite conversion
Basement in-law suite construction
Why Choose Nepean General Contractors For Your Basement Project?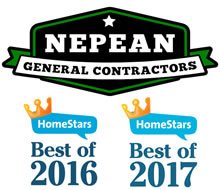 When you choose Nepean General Contractors for your basement finishing or remodeling project you're partnering with a small team of local craftsman.  We're a small outfit but we like it that way because it keeps the quality of our workmanship in a category other contractors can't touch.
We work one project at a time so that you get the best in our personal service.  Alan Shade (owner) is always on site and readily available to help you and make sure your project deadlines are met without surprises or hassles.
If you'd like an estimate for your basement finishing project please give us a call (613) 894-8683 or fill out our email form and we'll get back to you shortly.